We are grateful to announce that the event went well and carried successfully. Participant came from Japan, Canada, Hongkong, Taiwan, China, Malaysia, Timor Leste along with Indonesian participant from various region. Approximately 112 participants attended the March 12th – 13th 2016 event that took place in Basketball Hall, Senayan Trade Center, Jakarta Pusat.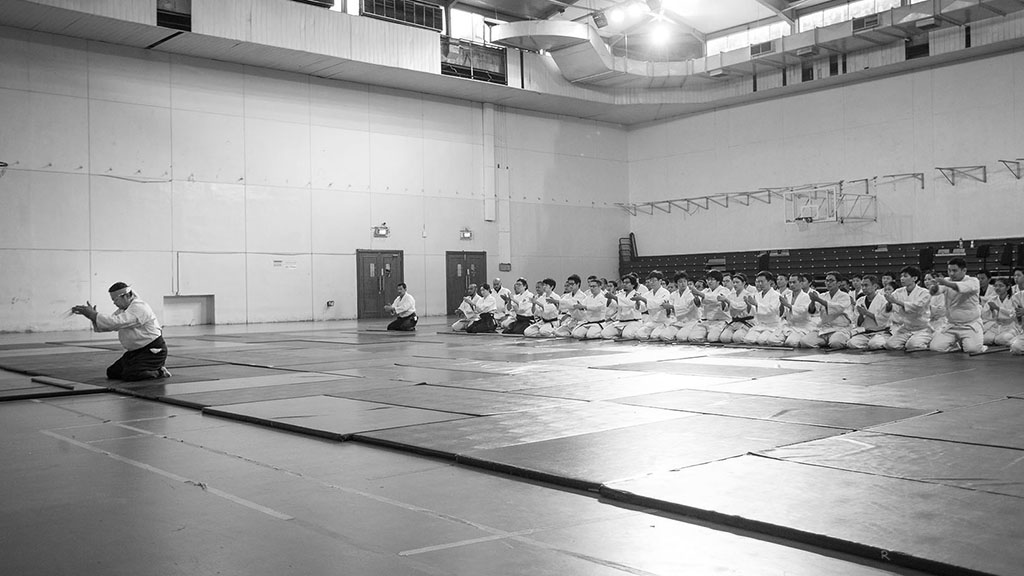 This is Saito Sensei's 2nd Koshukai held in Indonesia (the first one was held in 2013) and we certainly looking forward for more opportunity to practice with Saito Sensei in the future.
The event commenced with solemn ritual for the Kami, O'Sensei, and Morihiro Saito Sensei. It was then continued with brief explanation of Aikido basic stance, stages of waza, and a brief history behind the traditional teaching practiced in Iwama Shinshin Aiki Shurenkai.
1st Day Keiko (Session 1 and 2).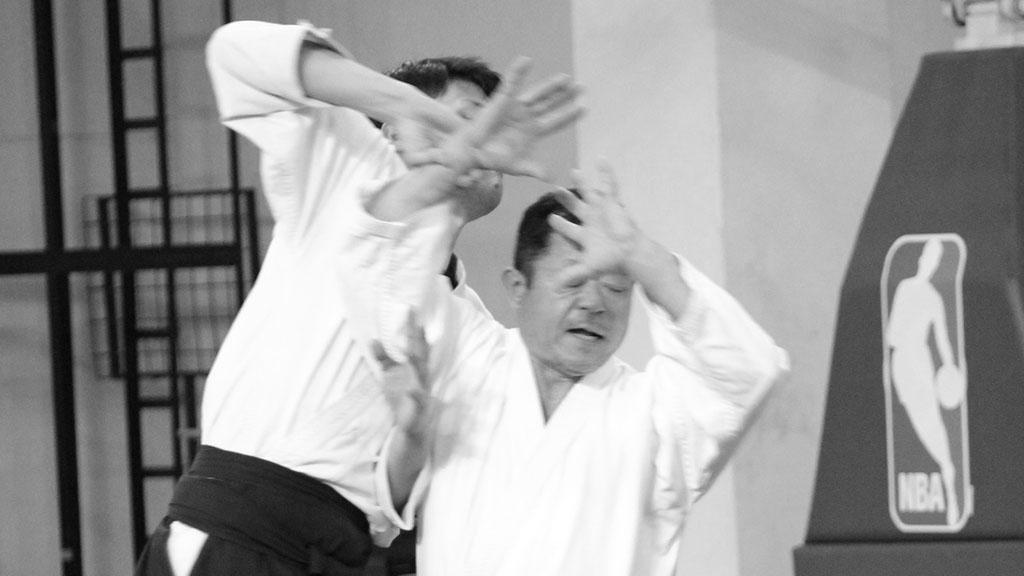 Sensei's constant emphasize on Kihon Waza marks our 1st day keiko. Staple techniques such as Tai No Henko, Morotetori Kokyunage and Shomenuchi Ikkyo marks the initiation of the highly anticipated event. Sensei gave clear explaination the importance of exploring kihon waza and the connection with advanced waza also with buki waza.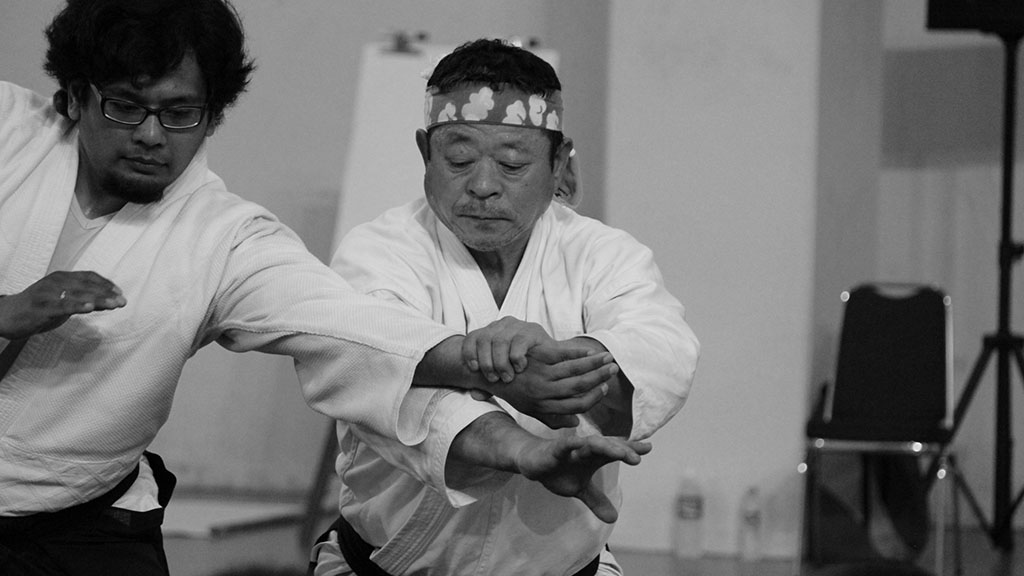 The keiko was then continued with invigorating 2 version of Roku no Jo Kata: Choku Tsuki and Kaeshi Tsuki, Followed with an Introduction and step by step explanations of Kumi Jo 1 and 2.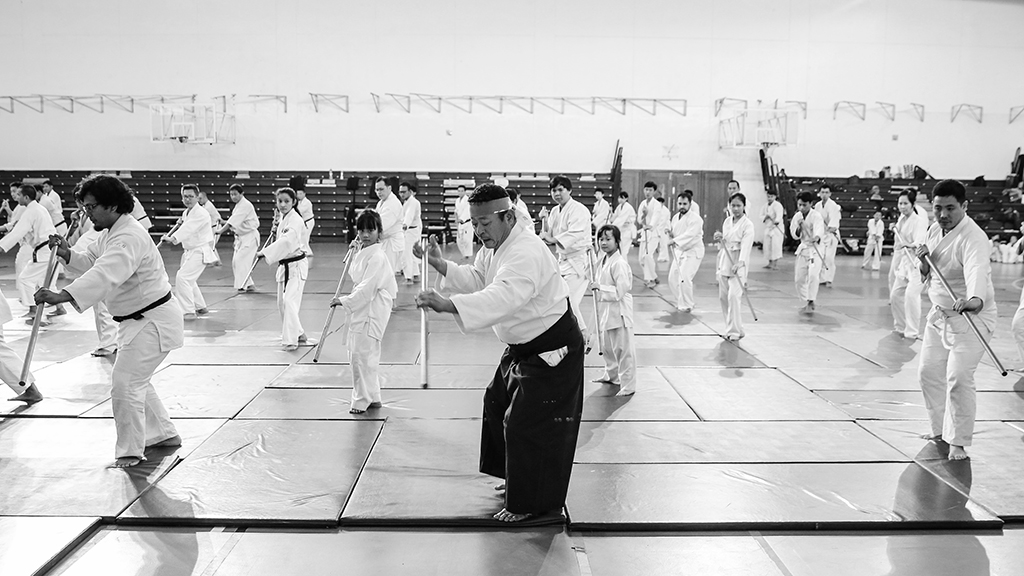 2nd Day Keiko (Session 3 and 4)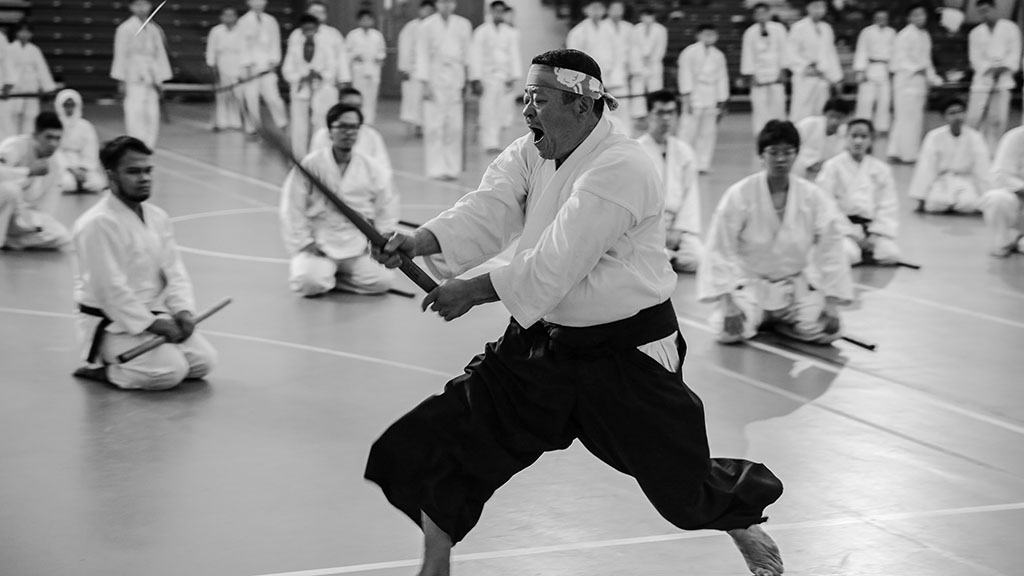 We started the 2nd day practicing sword basic techniques, such as Suburi, Zengogiri, Shihogiri and followed with brief introduction of kumitachi 1 and 2 and various taijutsu. All accompanied with loud yet vigorous Kiai.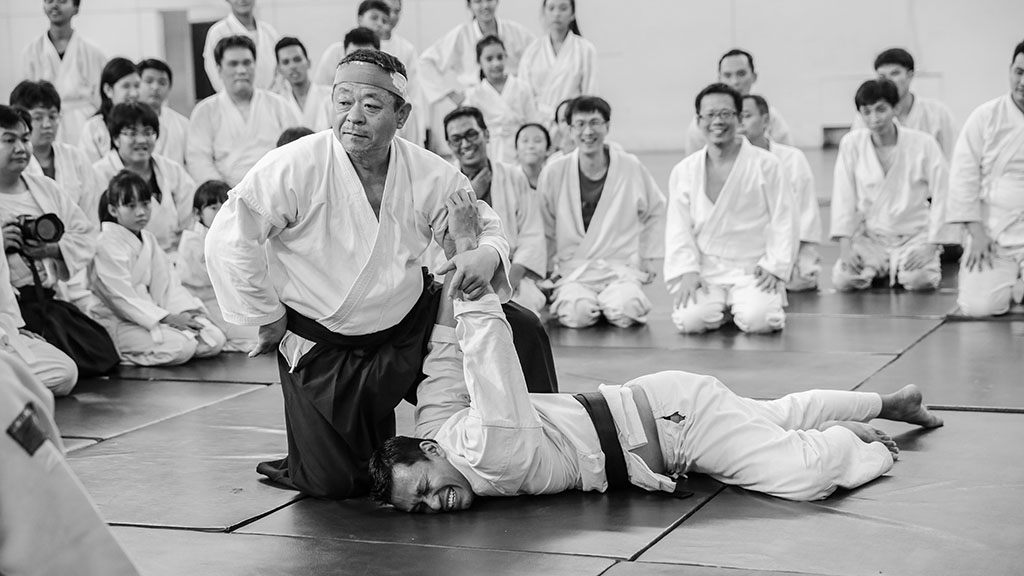 The key message during of the entire event is to always be aware of one's state of mind by implementing Zanshin during keiko-time and necessity of continuous repetitive practice of kihon. Only through this awareness can one achieve self-improvement in their Aikido journey.
We would like to say thank you to Sensei for his wonderful teaching.
Thank you Sensei, Arigatou Sensei!